Get ready to be inspired: 2022-23 HYPE speakers announced
The 2022-23 academic year will mark the seventh year of the HYPE Career Ready® Program. Heidelberg students will again have the opportunity to hear from six speakers who are sure to be inspirational and thought-provoking.
Here is the slate of speakers for next year: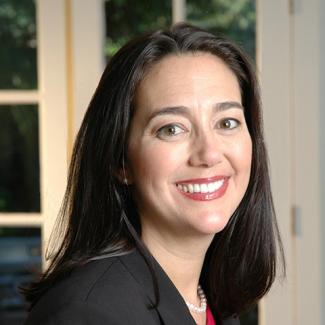 Erin Gruwell
September 15 ꓲ Communication
Author of The Freedom Writers
Erin Gruwell is an inspirational educator and author of The Freedom Writers. A former inner-city high school English teacher, Erin's commitment to learning and focus on teaching tolerance and respect has established her as a powerful change agent for the future of education.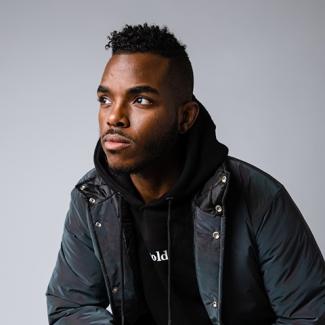 Payton Head
October 12 ꓲ Collaboration
Race Relations Advocate
Former president of the Missouri Students Association and a rising activist, Payton Head has been at the forefront of conversations about improving race relations on campuses nationwide. His Facebook post about his experience with racism at Mizzou went viral and sparked protests that made national headlines and resulted in the resignation of the UM-System president. Now he uses his platform to advocate for a more inclusive Mizzou and nation, challenging students to fight hatred with radical love for others and for themselves. He is a 2020 New Leaders Council Chicago Fellow. A queer black man, he discusses the adversities caused by the pervasiveness of race, gender and sexual orientation discrimination.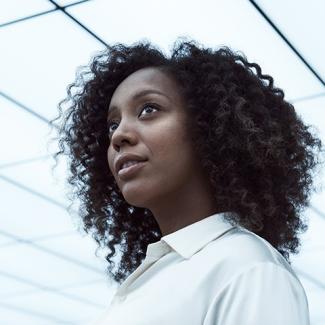 Dr. Moogega Cooper
November 15 ꓲ Work Styles
Award-Winning Engineer, STEAM Proponent
Award-winning engineer of the famed Mars Rover "Perseverance" mission and real-life "Guardian of the Galaxy," Dr. Moogega (pronounced Moo-ji-gae) Cooper is the trailblazing leader of "planetary protection" for NASA's Jet Propulsion Laboratory. Her team is focused on keeping the red planet safe from Earth's contaminants while determining the habitability of Mars and other planets — fascinating work that started long before the historic "Perseverance" landing in February 2021. A high school graduate at 16 and Ph.D. at 24, her passion for empowering others to achieve their dreams inspires audiences who marvel at her life story. "Moo" is a role model in the truest sense, speaking about the wonders of STEAM, encouraging everyone to overcome obstacles, and sharing her passion on shows like Bill Nye Saves the World.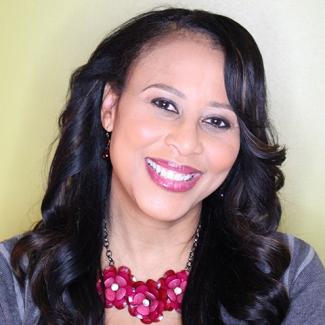 Michelle Singletary
January 31 ꓲ Financial Literacy
Personal Finance Consultant
Michelle Singletary is a personal finance columnist for The Washington Post. Her award-winning column, The Color of Money, appears twice a week in dozens of newspapers across the country and is syndicated by The Washington Post News Service and Syndicate. She is a frequent contributor to NPR and regularly appears on CNN's weekend editions, CNN Newsroom and The Situation Room with Wolf Blitzer. She has also appeared on NBC's Today Show and CBS' The Early Show. Singletary is the author of three books: The 21 Day Financial Fast: Your Path to Financial Peace and Freedom," "Spend Well, Live Rich: How to Live Well with the Money You Have" and "Your Money and Your Man: How You and Prince Charming Can Spend Well and Live Rich." Her fourth book, What To Do With Your Money When Crisis Hits, was published in May 2021. In 2020, The Washington Post celebrated her long and distinguished career at the paper with the Eugene Meyer Award, its highest journalistic honor.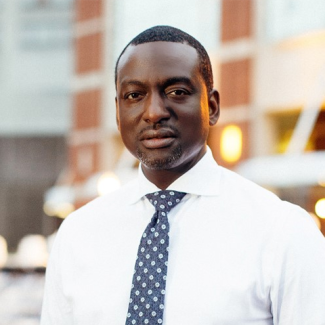 Yusuf Salaam
February 22 ꓲ Values
One of the Central Park Five
Yusef Salaam is one of the Central Park five. At age 15, Yusef, along with four others, was tried and wrongly convicted of rape and assault in 1990. He was sentenced to 5-10 years in prison. He served six years of his sentence and was finally exonerated until 2002, when a serial rapist and murderer confessed to the crime. He and the other four sued the city of New York the following year for malicious prosecution, racial discrimination and emotional distress.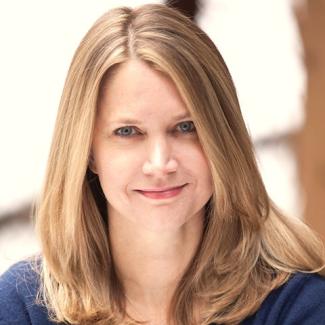 Andrea Peterson
March 22 ꓲ Conflict Management
Mental Health & Anxiety Expert
Andrea Peterson is a national expert in health, psychology and neuroscience who equips audiences with powerful insights on how to manage and conquer anxiety and panic attacks. Drawing on her own personal journey with mental wellness, Andrea shares how anxiety has affected her own life and shares lifestyle practices that can keep anxiety from spiraling out of control. A contributing writer for The Wall Street Journal, she sheds light on the lingering stigma around mental health issues at school and in the workplace, how to find support and other strategies for doing your best work – even when anxiety interferes. Prior to her current role, she worked for 18 years as a staff reporter and editor at the WSJ, and has contributed to several high-profile media outlets, from O, The Oprah Magazine to Time.com.
March 28, 2022
Latest News & Announcements