FACULTY PURSUITS: Week of April 18, 2022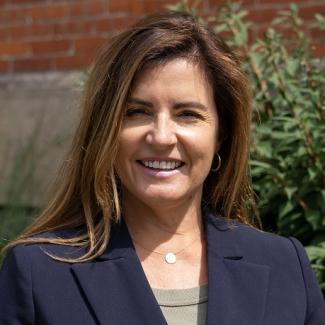 Interim Co-Dean School of Business and Associate Professor of Management Lisa Kahle-Piasecki presented a paper at the 2022 Academy of Human Resource Development Virtual Conference in the Americas, April 19-21, 2022. The paper titled, The Digital Badging Landscape: A Scoping Review of Higher Education and Workplace Empirical Studies, is a collaboration with three researchers from the University of Louisville, Kentucky.
Digital Badges have emerged over the past decade in higher education institutions and the workplace. Noted for being multi-functional, they have been studied as a way to motivate students, achieve learning outcomes and signal the achievement of a credential. The scoping review examined 45 empirical studies conducted within higher education and within the workplace, and further examined users' and employers' perceptions and the educational outcomes of digital badges on learners.
Lisa also moderated a session on Gender Issues in the Workplace.
The international conference is for scholars and scholar-practitioners who lead human resource development through research.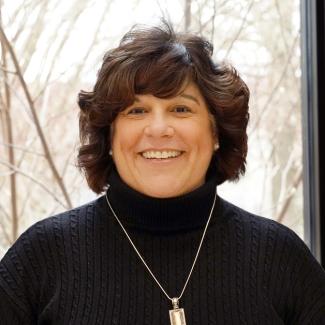 Dr. Trish Berg, Associate Professor of Management, recently presented to the Death, Dying, and Grief class about resiliency. The course, instructed by Dr. Karen Estridge, consists of registered nurses who are completing their BSN degree. Dr. Berg's presentation was titled, Resiliency: The Key to Lifelong Success. Dr. Berg discussed the power of psychological positivity, not only for patients' and families' lives (or deaths), but also to enable nurses to maintain strength to continue providing compassionate care during sad and/or chaotic times. 
Dr. Berg has designed the FLEX Plan which is a small acronym with significant results when teaching students to apply to become more resilient. The F represents seeing failure as a learning opportunity. The L is about leaning into the emotion associated with failure in appropriate places with appropriate people. The E is about electing a positive response. The X is about X-Ray, or being transparent with others about your own failures and how you overcame them.
Most of all, Dr. Berg shared that though we can't always choose what happens to us in our lives, we can always choose our response. Choosing a positive response is a resiliency skill that can help people create lifelong success. Remaining resilient throughout one's career is especially crucial for registered nurses who face daily obstacles and life and death situations. The more resilient the nurses are, the greater the positive impact they can have on their patients.
April 20, 2022
Latest News & Announcements