Change in November 19 HYPE speaker
The previously announced November HYPE Career Ready® keynote speaker, actress Laverne Cox of Orange is the New Black, has canceled and the Office of Student Engagement has announced a new speaker.
We are fortunate that Ibtahaj Muhammad, the first female Muslim-American athlete to medal at the Olympics, will be joining us on campus Nov. 19 as the keynote speaker. Mark your calendars and plan to hear Ibtahaj's inspirational message at 9:30 a.m. in Seiberling.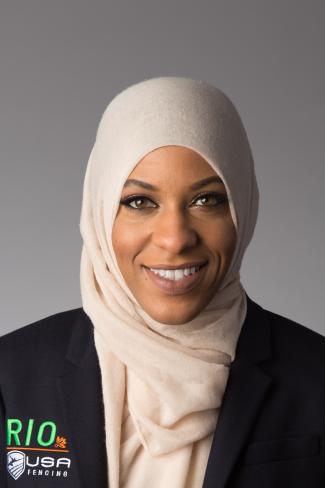 About Ibtahaj Muhammad
As a young athlete, Ibtihaj struggled with the restrictions wearing a hijab imposed on the requisite sport uniforms – until she discovered fencing, where she finally felt she could be true to herself. At Duke University, she was a three-time All-American and the 2005 Junior Olympic Champion. A member of the U.S. National Fencing Team, she jousted her way into the history books at the 2016 Summer Olympics in Rio de Janeiro wearing her hijab. That summer, the women's fencing team earned the bronze medal.
Despite Olympic glory, Ibtihaj still struggled with finding a sense of belonging in a predominantly white sport.
In a 2018 article, she recalls experiencing stares that would follow her around a fencing match. "Most of the time, I couldn't wait to fence, so I could put on my mask and blend in with the other athletes," she wrote. As she trained for the Olympics, she had a moment when she said to herself, "Enough is enough. I was no longer going to allow other people to affect how I perceived myself or restrict what I was capable of."
Like her memoir, titled "Proud: My Fight for an Unlikely American Dream," Ibtihaj will talk about the barriers she faced as she busted stereotypes about her race and religion in her quest to become an Olympic champion.
November 7, 2019
Latest News & Announcements