Military-friendly: 'Berg named a Collegiate Purple Star campus
A campus collaboration to earn Heidelberg the designation as a Collegiate Purple Star campus – led by Career Services Specialist Dr. Carole Thomas, who is a U.S. Army veteran – has come to fruition.
On Tuesday, Ohio Department of Higher Education Chancellor Randy Gardner announced that Heidelberg University is among the latest Ohio higher education institutions, both public and independent, to receive the designation.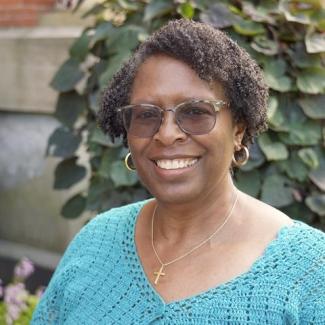 "The Collegiate Purple Star means that Heidelberg is part of an elite group of colleges that ensure that our military-connected students have the support they need to be successful," Carole said.
 
"Many military individuals have different needs than traditional college students, different priorities and different struggles," she added. "This designation demonstrates that Heidelberg has a plan in place to meet their needs and provide resources to support their academic success."
Leading the process to Heidelberg's recognition with the Collegiate Purple Star, Carole said it was a campus-wide collaboration, initiated by Phil Ness, vice president for University Advancement and Alumni Affairs. Also key to the process were a number of administrative offices, including Admission, Financial Aid, the Registrar, the Owen Center for Teaching and Learning, President Rob Huntington and Provost Bryan Smith.
About the Collegiate Purple Star designation
This latest group of 10 Collegiate Purple Star campuses increases to 46 the number of schools that have earned the designation since 2022. According to Gardner, Ohio was the first state in the nation to offer these designations, which advance the work already done by Ohio's PreK-12 school system to create the Purple Star designation for those schools that worked to become military-friendly.
"I am pleased that even more of Ohio's colleges and universities are rolling out the welcome mat on their campus for our military and veteran families," Ohio Gov. Mike DeWine said. "This designation assures service members, veterans and other military-connected students are able to access the resources and support systems they need to pursue their educational goals."
Gardner added, "With May being Military Appreciation Month, it's an appropriate time to honor our military for all they do and to recognize the colleges and universities that support military-connected students and families."
Criteria for being chosen as a Collegiate Purple Star campus include having a dedicated military/veteran point of contact and/or office on campus, establishing priority registration for veterans and service members, surveying student veterans and service members – along with spouses and dependents – about needs and challenges and allowing for the establishment of student-led groups and organizations for veterans and service members.
May 10, 2023
Latest News & Announcements