Heidelberg health campers are better than all the "wrist"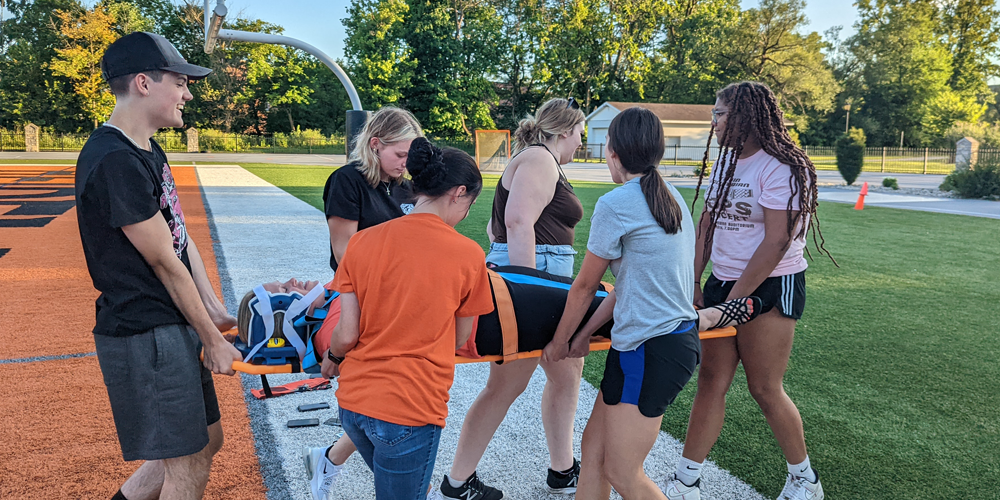 Last week, 5 high school students attended Heidelberg's Health Professional Camp. The camp is an annual event, organized by Dr. Jena Suffel, Clinical Education Coordinator, Assistant Professor of Athletic Training and Health Sciences and Clinical Athletic Trainers. It is a three-day overnight camp, created as a space for high schoolers to explore possible future careers in health care. Through participation in hands-on-activities and classroom instruction, the campers can decide if the healthcare field is right for them, and if they've already decided, they get an extra jump on education in their preferred field. 
In the middle of Day 2, the campers were asked about how the camp was going so far.
"I'm having so much fun! I don't want to leave!" one student said. The campers collectively agreed that the best activities for the camp thus far were getting to "scrub in" and learning to take blood pressure. "There's so much hands-on stuff – that's my favorite part," another student explained. They were all looking forward to visiting Heidelberg's cadaver lab on the third day, and getting to see what such a lab looked like for the first time.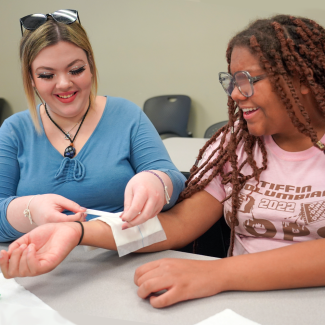 "We had a great time at the camp," Jena said. Jenna organizes the camp every year, and leads the students through their exploration of the healthcare field. "The students were given the opportunity to see 10 different health professions, through a variety of speakers and activities, and opened their eyes to career paths they never thought about," she explained. Through all of her efforts and organizing, Jena was sure that the focus was students. "The goal of the camp was to share my passion for healthcare, and to show students all of the routes available to them. Heidelberg is a great place to be for someone wanting a career in healthcare."
This year, the camp hosted future anesthesiologists, physicians assistants, reconstructive plastic surgeons, surgical technicians, and one camper who is using the experience to explore all of the options for work in the health science fields. By getting to connect with each other, Heidelberg faculty, and standard procedures in their fields, these campers got a jump start, and a fun way to wind down the summer.
 
July 27, 2022
Latest News & Announcements